Shaun Allan, one of Myrddin's masters of dark fantasy, and who is also a Wattpad Featured Author, is being flown to Toronto, to  tour Wattpad HQ as part of the Wattpad Stars program. Once he arrives in Toronto, Shaun will be wined and dined as he deserves! We couldn't be more proud of his accomplishments.
To follow Shaun on Wattpad, and to read his amazing, scary work go to
https://www.wattpad.com/user/ShaunAllan
If you love horror, we recommend you check put his new Wattpad serial, "Red Queen," an exploration of the darker side of Alice in Wonderland. We will soon see "Red Queen" published in book form as part of the Myrddin line-up.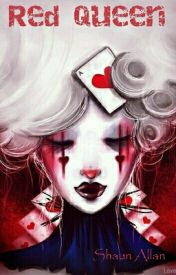 What do you think? Please comment.
comments
The following two tabs change content below.
Connie
Connie J Jasperson lives and writes in Olympia, Washington. A vegan, she and her husband share five children, eleven grandchildren and a love of good food and great music. She is active in local writing groups, and is the Olympia area municipal liaison for NaNoWriMo. Music and food dominate her waking moments and when not writing or blogging she can be found with her Kindle, reading avidly.