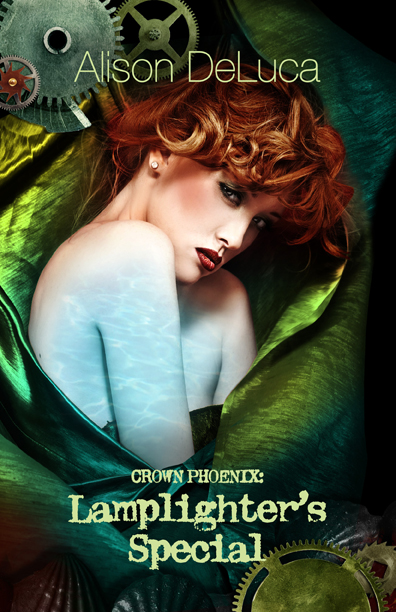 Lizzie and her sister are forced to work in a huge manor and on a steamship to support their family.
They are caught up in several mysteries:
The squire's oldest son cannot leave the attic
An old typewriter seems to move time and space
A passenger hides in a secret room
A beautiful visitor is plotting against them
And Lizzie discovers that she has a strange, new ability.
She and her sister must discover the secrets of The Lamplighter's Special before their enemy catches up with them.
"DeLuca writes in an enjoyable faux-Victorian voice, capturing the 'prim and proper' spirit of the times while simultaneously subtly critiquing conventions (for example, the Marchpane's treatment of Mana, a black governess). Mostly, the style gives the novel both a lightness of touch and, when the voice is at its strongest, an authenticity."
About the Book
What do you think? Please comment.
comments
The following two tabs change content below.
Alison
Alison DeLuca is the author of several steampunk and urban fantasy books. She was born in Arizona and has also lived in Pennsylvania, Illinois, Mexico, Ireland, and Spain. Currently she wrestles words and laundry in New Jersey.
Other Books in "Crown Phoenix"