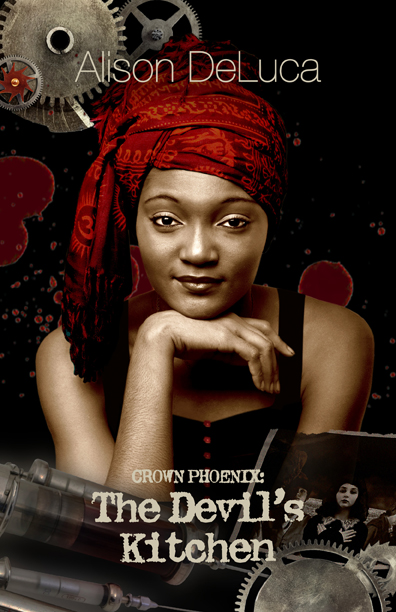 In The Night Watchman Express, Miriam and Simon were kidnapped and thrown on the strange train... Now in Book Two of The Crown Phoenix series, they arrive at the terrifying destination known as Devil's Kitchen.
There they will face human experiments in a laboratory known as The Infirmary.
Miriam will be forced to work in an underground factory.
Simon is held in a luxurious prison by jailers who are as beautiful as they are deadly...
And their courage will be tested to the breaking point.
"The story is told almost as if it were a fairy tale, but it has a gritty steampunk quality that makes it a perfect rainy weekend read. There is danger, there is darkness, and suspense; there is a serious good vs. evil plot. I found that I was thinking about the characters at the end, and wondering what was going to happen next. This story captured my interest from page one, and kept me reading all the way through it to the end. I enjoyed it immensely, and I am looking forward to reading more of DeLuca's work."
About the Book
What do you think? Please comment.
comments
The following two tabs change content below.
Alison
Alison DeLuca is the author of several steampunk and urban fantasy books. She was born in Arizona and has also lived in Pennsylvania, Illinois, Mexico, Ireland, and Spain. Currently she wrestles words and laundry in New Jersey.
Other Books in "Crown Phoenix"