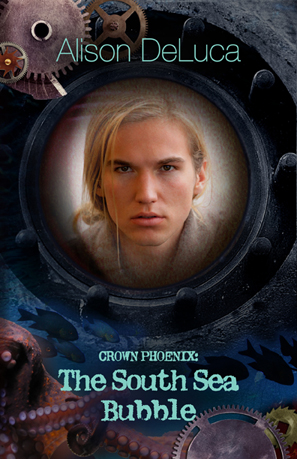 An Edwardian hospital hides many secrets:
A mysterious patient lurks in the cellar...
A secret passage leads to danger...
Coded messages reveal new riddles...
Visions of danger haunt the people of Grimstead Manor…
Lizzie and Miriam find horror, adventure, and romance surrounding the strange vessel known as The South Sea Bubble.
"Compulsive reading!"
"Addictive steampunk."
About the Book
What do you think? Please comment.
comments
The following two tabs change content below.
Alison
Alison DeLuca is the author of several steampunk and urban fantasy books. She was born in Arizona and has also lived in Pennsylvania, Illinois, Mexico, Ireland, and Spain. Currently she wrestles words and laundry in New Jersey.
Other Books in "Crown Phoenix"