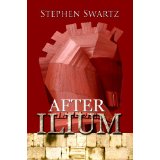 Professor Swartz is a prolific writer. He has published 8 books of fiction since 2012.  "After Ilium" is his first published work, which has made big impression on me.  It was humorous and romantic.  It was well written and he was good at stream of consciousness between actions.  It was a thriller with two very attractive main characters, Alex and Eléna.  His skillful writing of this Romantic Adventure has brought Alex and Eléna to life.
Here is a brief description of this book:
Four years of college has not taught Alex as much as he will learn in a couple of weeks on the Turkish coast! Three thousand years ago Greeks fought Trojans below the fortress of Ilium. Now it is 1993 and new college graduate Alex Parris cruises to Istanbul, seeking his own adventure at Ilium. On the way, however, he meets Elena, a mysterious older woman who draws him into an affair—then forces him to fight for her! But Alex finds that escaping from the local jail is only the first of many obstacles to returning to his lover, as he embarks on his own odyssey across the wild Turkish coast! It is a journey that will test his will to survive and make him question everything he has been taught about life, love, and the way the world really works! All that matters in the end is what happens to Alex AFTER ILIUM.
Please also check out other books by Professor Stephen Swartz in Amazon:
A GIRL CALLED WOLF (2015)
AIKO (2015)
A DRY PATCH OF SKIN (2014)
A BEAUTIFUL CHILL (2014))
THE DREAM LAND Book I "Long Distance Voyager" (The Dream Land Trilogy) (2013)
THE DREAM LAND Book II "Dreams of Future's Past" (The Dream Land Trilogy) (2013)
THE DREAM LAND Book III "Diaspora" (The Dream Land Trilogy) (2013)
Lisa Zhang Wharton is a graduate of Peking University and University of Minnesota. She is an engineer by education and an author by avocation. She has previously published several short stories about life in China in various literary magazines. Her short story "My Uncle" has won a second prize in a WICE sponsored Paris Writer's Workshop. "Last Kiss in Tiananmen Square" is her first full-length novel, which can be purchased in Amazon.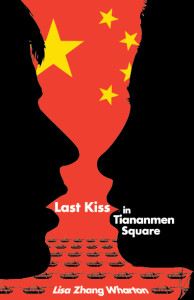 What do you think? Please comment.
comments
The following two tabs change content below.