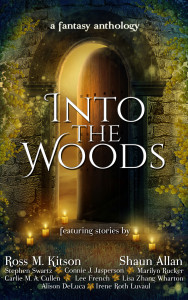 Here we are at the end of the year. We've had a great year here at Myrddin Publishing, with several new books and new authors.
And now we are beginning a new year with the launch of our new anthology, Into the Woods. This collection of amazing tales came about almost by accident.
One day last summer I was looking through stock images I'd found for a cover I was designing for another author. I came across a wonderful image of a lonely house set in the woods. I'm not sure why, but suddenly, like the proverbial dog after a squirrel, I was off looking at images of houses in the woods.
Of course, my brain being wired to write stories, I found myself imagining all sorts of scenarios and plots to go with these amazing images. Then, it occurred to me that if I was inspired to write by these images, my fellow authors here at Myrddin Publishing would also be.
I threw out a challenge to the group: Write a short story about a house in the woods. The only caveat was the tale had to fall under the genre of fantasy, and the theme was "a house in the woods."
And wow! What a response– I received nine wildly different tales, ranging from humor to ghostly, to romantic, to horror. These ten tales are some of the best I have read.
In the first tale, "A Peculiar Symbiosis," Alison DeLuca gives us the story of a man who discovers he loves his wife–but only after she is dead.
"The Forest House" is my own take on the Tam Lin tale. Tam Lin is a character in a legendary ballad originating from the Scottish Borders as collected by Francis Child in the 19th century, but there are many tales from all over northern Europe featuring variations on his name, and the story will have slight variations. It is also associated with a reel of the same name, also known as Glasgow Reel. I had always wondered if Tam Lin and the Faerie Queen had a child, and if they had, what would have happened to it when Janet rescued Tam?
In "A House in the Woods," Stephen Swartz takes us back to the 1960s with this dark fantasy. Two boys playing in the woods come across an abandoned house, and discover a true ghost story.
Irene Roth Luvaul takes us deep into the forest in "The Guardian." A woman discovers her family's history, and the terrible secret a cabinet once held.
Ross M. Kitson offers up a "A Matter of Faith." In this dark prequel to Kitson's epic Prism series, an uptight paladin must find a way to work with a free-thinking druid, if he is to be successful in finding and killing a demon.
In "If I Have to Spell it Out" Marilyn Rucker lightens things up with her hilarious take on two cousins quarreling over the tenancy of their family home, via letters.
"A Haunted Castle" by Lisa Zhang Wharton shows us that a house can can also be a haunted castle in the Bavarian Forest, in her hilarious, hallucinogenic tale of ghosts, rottweilers, and a costume party.
Our own master of horror, Shaun Allan, swings us back to the dark side with a horrifying twist on the Hansel and Gretel tale, with "Rose." Told with his usual flair for words and style, this is a chilling story of demonic magic. It is definitely not you mam's Hansel and Gretel!
In "Hidden," Carlie Cullen takes us deep into the woods, where two young women take shelter from a storm in an abandoned house, with terrible consequences.
For the final tale in this treasury, Lee French presents us with a post-Civil War tale of star-crossed love, in her magical tale, "Forever." Tara and Marcus share a forbidden love–and only one place is safe for them.
We're celebrating the launch of this fantastic collection of tales with a launch party on Facebook. You can join us there until January 2nd, 2016. Myrddin Authors will be dropping in and out of the party, offering gifts and prizes, and also sharing their own brand of craziness to help you kick off your New Year with a bang. To join us, click on this link, which will take you to the 2016 Myrddin Facebook New Years Party.
I am continually amazed and awed by the talent of the wonderful authors I am privileged to work with here at Myrddin Publishing. You can purchase this wonderful collection of short stories at Amazon by clicking on the buy button below:

Into the Woods: a fantasy anthology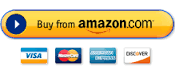 _____________________________________________________
Connie J. Jasperson is an editor and a co-founding member of Myrddin Publishing Group. She is the author of the epic fantasy Tower of Bones series, and also the medieval fantasy, Huw the Bard.
What do you think? Please comment.
comments
The following two tabs change content below.
Connie
Connie J Jasperson lives and writes in Olympia, Washington. A vegan, she and her husband share five children, eleven grandchildren and a love of good food and great music. She is active in local writing groups, and is the Olympia area municipal liaison for NaNoWriMo. Music and food dominate her waking moments and when not writing or blogging she can be found with her Kindle, reading avidly.