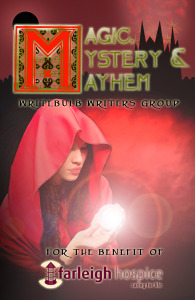 "The rich cast of characters will gradually draw you into their extraordinary lives."
Immerse yourself in a collection of stories that blur the lines between fantasy and reality. What hides beneath the ocean, or lurks inside the forest? Is there such a thing as guardian angels, and what mystery awaits you at the lighthouse?
Explore legends of alchemy and witchcraft; step into vivid new worlds, whilst also discovering what dangers can exist within our own. Prepare to be kidnapped on the street, trapped at the circus, and pursued by halflings. You won't regret it . . . or will you?
Amazon Buy Link:
http://www.amazon.co.uk/Magic-Mystery-Mayhem-Carlie-Cullen-ebook/dp/B00LIE48LE/ref=sr_1_1_twi_2?ie=UTF8&qid=1418820044&sr=8-1&keywords=magic%2C+mystery+%26+mayhem