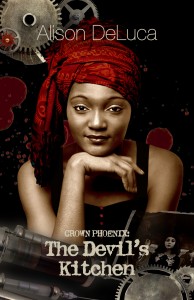 In The Night Watchman Express, Miriam and Simon were kidnapped and thrown on the strange train… Now in Book Two of The Crown Phoenix series, they arrive at the terrifying destination known as Devil's Kitchen.
There they will face human experiments in a laboratory known as The Infirmary.
There Miriam will be forced to work in an underground factory.
There Simon is held in a luxurious prison by jailers who are as beautiful as they are deadly…
And their courage will be tested to the breaking point.
You can buy The Devil's Kitchen on Amazon US, Amazon UK, and on Barnes and Noble Nook.