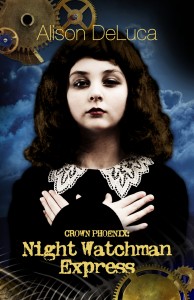 An underground factory a terrifying laboratory, and the eerie whistle of the Night Watchman Express…
Miriam has only her guardians' son for company, and she and Simon dislike each other from the start. But they must find a way to trust each other, or they will end up on the sinister Night Watchman Express.
Full of danger, suspense, betrayal, and a hint of romance, this steampunk adventure is for readers of all ages.
You can buy Night Watchman Express on Amazon US, Amazon UK, and on Barnes and Noble Nook.