There's a certain irony as I sit here in unseasonal October sunshine outside my house that I'm about to write a piece on the fascinations of Steampunk. When I begin pondering one of my favourite genres I almost always visualise belching chimneys, foggy cobbled roads, gaslamps, cogs, cogs and more cogs, with a dash of airship and automaton thrown in for good measure. What is it about such atmospheric images that fascinates me (and many others) so? What's the enduring appeal of Steampunk?
The genre is considered a relatively new one, although its origins in the Victorian science-fiction of HG Wells and Jules Verne clearly shows its beginnings from over a century ago. The term was first coined in relation to the work of Jeter, particularly the remarkable novel Infernal Devices, but really gained momentum with the popularity of The Difference Engine by Gibson and Sterling. In this book the creation of a steam-powered computer and its influence on an alternate history really captured the essence of steam punk—variations of technology based on steam and clockwork, with alternate histories/ realities.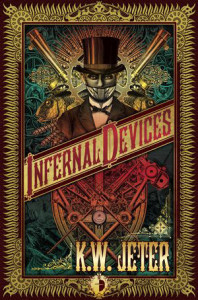 Although those works were the early ones in the newly named genre there are, of course, several notable books with the Steampunk ethos before Jeter and Gibson. Moorcock's Nomad of the Time Stream, Harry Harrison's A Trans-Atlantic Tunnel, Hurrah!, and Tim Power's awesome Anubis Gates were all pioneers in the (as then unnamed) genre. Personally I loved Bryan Talbot's work on Luther Arkwright, which counts as one of the finest works of comicdom ever for me, and was a huge inspiration for my own novel, The Infinity Bridge.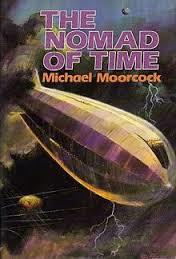 But what is it about the genre that appeals? I think one of the key reasons is the Victoriana aspects. There's a romanticism about the Victorian era, partly because of the literature we have come to love from the time (Dickens, Austen, the Brontes, Elliot, Hardy, and Wilde), and partly because of the seminal nature of the historical events of the time. For the British it was a time of Empire, and often we forget the rather atrocious treatment of the colonies, especially of Africa and India, and focus on the utter British-ness of the culture. It seemed a time of heroes, and of valour, and of values and integrity, and this nobility of the time with its intrinsic reservations, and politeness, and precise manner of talking, contrasts so vividly with the slang ridden, often selfish nature of modern society.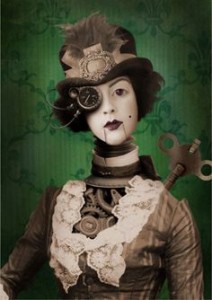 So take this time of reservation, and its stylishness, and throw into it alternate history and science fiction and you have something rather cool. There was a definite beauty to the imagery of the era—brass, clockwork, cogs and gears—the mighty steam trains of the time are still stunning to regard. In this modern age of plastic and minimalism the grandeur of Victorian technology seems all the more appealing. And take this technology and then advance it into fiction—giant brass robots, airships, huge Nautilus-like submarines, clockwork cybernetics—and you have far more style than the sterile realms of modern CGI laden science-fiction.
Finally, to me, there's also a rather naughty appeal to Steampunk. As we sometimes drown in a sea of excessive political correctness it is fun to escape into an era where our heroes are rather unwittingly non-PC. And beneath the Victorian primness there is always a seedy undercurrent, of backstreets, and smog, and opium dens, and bordellos, and supressed sexuality, which seeps out as the drama of our fictional world unfolds.
So what about you other Steampunk fans? What's the appeal for you? Is it the style, or the stories? The Victorians and their subtle hypocrisy, or the romanticism of an era already steeped in classic literature? Whichever, its appeal is only set to grow and infiltrate media previously ignorant to its brass-coated charms.
What do you think? Please comment.
comments
The following two tabs change content below.