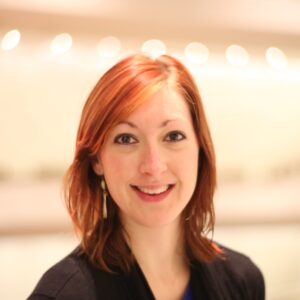 Kate Bitters is a Minneapolis-based writer with a passion for magical realism.
She is the author of Elmer Left, a literary fiction novel about a man in his twilight years who runs away from home, Ten Thousand Lines, a dystopian novel about a man who gains consciousness in the middle of an underground revolution, and He Found Me, a nonfiction early reader about the dog she rescued in Panama. Her current project is Ellie Half-Shadow and the Mayan Prophecy, a YA book about a girl split between two distinct times and personalities.
When she's not writing for herself, she is writing for Click Clack Writing, a company that helps individuals and businesses turn ideas into books. Kate enjoys hiking, traveling in Central America, reading, and candied ginger. She spends a lot of time walking with her dog, Dobby, and biking with her husband, Eric.