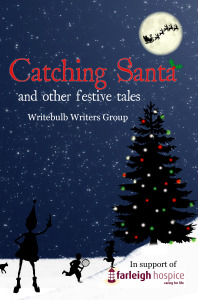 Do you know how to get off the Naughty List? What happens if you eat too much on Christmas Day?
Have you ever heard of a Christmas Starfish, or seen a dragon pull a sleigh?
What does Christmas mean to you; Santa and his Elves, or the latest must-have gadgets and toys? For most children it's about excitement and wishing, and the characters in Catching Santa are just the same. Busy Elves have work to do, can Santa deliver all his presents on time, and will everyone discover the true meaning of Christmas?
Immerse yourself in this wonderful collection of stories and poems for ages 7-12 that will get you in the Christmas spirit.
Amazon Buy Link: http://www.amazon.co.uk/Catching-Santa-other-festive-tales-ebook/dp/B00OVPD7D2/ref=sr_1_1_twi_2?ie=UTF8&qid=1418820083&sr=8-1&keywords=catching+santa