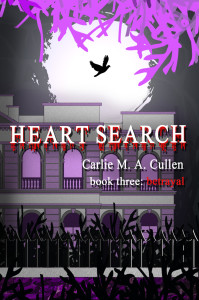 One bite started it all . . .
Joshua, Remy, and the twins are settled in their new life. However, life doesn't always run smoothly. An argument between Becky and her twin causes unforeseen circumstances, an admission by Samir almost costs him his life, and the traitor provides critical information to Liam. But who is it?
As Jakki's visions begin to focus on the turncoat's activities, a member of the coven disappears, and others find themselves endangered.
And when Liam's coven attacks, who will endure?
Fate continues to toy with mortals and immortals alike, and as more hearts descend into darkness, can they overcome the dangers they face and survive?
Now available on Amazon for Kindle!