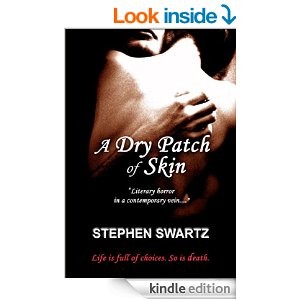 A DRY PATCH OF SKIN – The only medically accurate vampire story available today!
The truth about being a vampire: It is not cool, not sexy. It's a painful, miserable existence.
Good reason to avoid that situation, thinks Stefan Székely. He's too busy falling in love with TV reporter Penny Park, anyway. Until one day she notices a dry patch of skin on his face.
At first it's annoying, nothing to worry about, some weird skin disease he can treat with lotions. However, as his affliction worsens, Stefan fears that his unsightly problem will ruin his relationship with Penny.
If only that was all Stefan has to worry about! He soon realizes there is a lot more at stake than his handsome face. To save himself, Stefan must go in search of a cure for the disease which is literally destroying him inch by inch. If only his parents had told him of his family's legacy.
Other books by Stephen Swartz