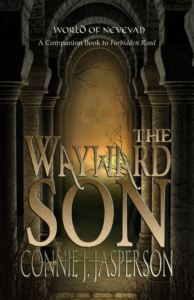 Deeds done in the heat of battle cast long shadows.
The most famous man in the history of the Temple, retired Commander John Farmer, has left the militia behind. War looms and John must answer the call to serve, but his terrible secret could destroy everything. A broken mage trying to rebuild his shattered life, he must somehow regain his abilities, or everyone and everything he loves will be lost.
John must face the crimes of the past to become the hero he never was.
Purchase The Wayward Son on Amazon for $2.99 Kindle and $13.99 paperbook