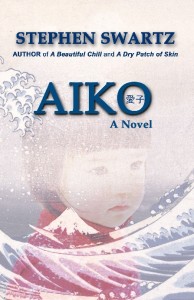 When the handwritten letter from Japan arrives, Benjamin cannot help but flash back five years. He was in Hawaii when he met Hanako, a Japanese stewardess. But Addy, Benjamin's wife of three years, knows what the letter really means: a love child was born.
Now Benjamin must save a child he has never met, learn the truth behind Hanako's death, and risk his marriage and his career to do the right thing. But venturing into the lonely woods of northern Ishikawa throws him into an ancient world of strict customs and tight-lipped villagers.
AIKO is a romance and a mystery, spun as a modern version of Madame Butterfly.