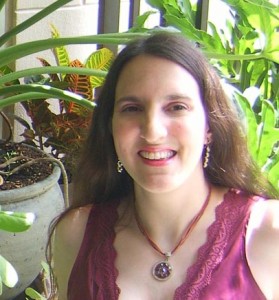 My blog at LiveJournal (and cross-posted to Goodreads) is where I review books that I read. So, to give you a quick taste of my reviews, I'm sharing one of my latest favorite books by the wonderful indie author K.C. Finn:
Legion Lost By K.C. Finn – I gave it 5 stars
Category: YA
Summary: In a dystopian future, there are interconnected cities known as the System and they are ruled over by the corrupt Governor Prudell. Our heroine lives outside of the System in a colony underground. But one day, the Underground is raided by System soldiers, and our heroine manages to escape though her mother and brothers are taken captive. Starving and on her own, she happens upon a young boy who is on his way to join the Legion. The Legion turns out to be the System run army made up of young teenagers. The girl decides to join, as a boy, and perhaps find a way to rescue her family members once she gets inside the System. But she finds that in the barracks everyone showers together, so her secret would be found out immediately, so she tries to hide herself in with the rejects. And in with the rejects she finds a new family of friends for herself.
Comments: K.C. Finn's writing never ceases to amaze me. I love getting lost in her imaginative worlds and discovering new friends among her cast of characters. Legion Lost is a wonderful coming-of-age story with a dystopian background. I'm personally not a fan of anything to do with military, but it really didn't bother me in this story. Having joined the military made a wonderful new set of complications that our heroine Raja had to figure her way through. And, yes, I adored Stirling. You could easily see the bashful, shy, awkward teenager, hiding behind his tough roguish captain façade. And all the other rejects had wonderful personalities, too (and especially Lucrece). There really wasn't a character I could point to in this entire story and say they felt like a cardboard creation. Where so many of the indie YA dystopian books on the market right now read like re-treads of Hunger Games and Divergent, this one blazes its own direction. Yes, there are shades of Hunger Games in this (the corrupt government with a possibly evil leader, rebel factions itching to overthrow the established government, a heroine who grew up on the fringes and suddenly finds herself amid the struggle, not knowing who to trust, a strong heroine beating the odds, and yes, the touching coming-of-age). I hope it isn't giving away too much, but I loved that this story had a Twelfth Night plot to it (my favorite Shakespeare play!) I can't wait to see where the next book in this wonderful story takes us to!
You can pick up Legion Lost at https://www.amazon.com/Legion-Lost-K-C-Finn-ebook/dp/B01BKYGD00/ (Right now only $0.99 cents!)
And visit my blog at http://timelady.livejournal.com/ or https://www.goodreads.com/author/show/7170704.Gypsy_Madden/blog for plenty of more book reviews!
_____________________________________________________