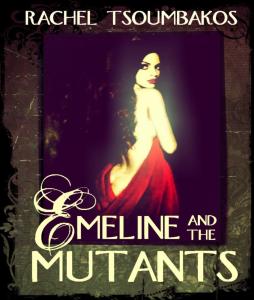 What would you do if your whole family mutated?
Would you have the courage to do what had to be done?
Emeline Hart is faced with this horrifying decision when the miraculous Haum vaccine changes into something hideous. When the mutations start, there is no way to hide the fact that the world is now filled with people who are no longer dying of cancer, heart disease or diabetes. Instead, they become werewolves, vampires and trolls.
In the midst of this, Emeline must search for her missing brother and unravel the conspiracy of events surrounding his disappearance.
The heart pounding action intensifies as medical science goes wrong in EMELINE AND THE MUTANTS.