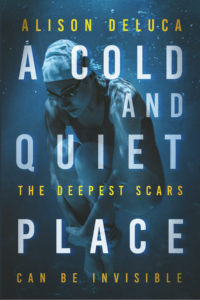 A Cold and Quiet Place
is about a young swimmer who suffers horrible emotional abuse from her boyfriend, who is also a swimmer.
As Lily chases her Olympic dream at a prestigious boarding school, she meets Tyler. He's athletic, gorgeous, and seems to understand her. Lily thinks she's found the perfect boyfriend.
But his support turns into something dark and very disturbing.
About the demands of competitive swimming, emotional abuse, and an online mystery, A Cold and Quiet Place is a coming-of-age novel for those who enjoyed The Fault in Our Stars and Our Chemical Hearts,
available now in print on Amazon.