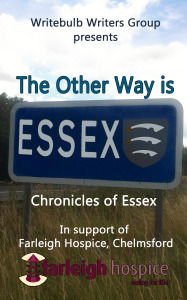 From the well-known commercial centre of Clacton Pier to the hidden treasures of Highwood; see Essex as you have never seen it before.
What does Bloody Mary think of her time in Essex? Dream with a woman as she tries to recapture true love with her childhood sweetheart. Remember with us, times spent in Essex; and follow us into the realms of historical fiction, as we try to imagine what could really have happened all those years ago. Even follow an Essex girl to Lancaster. What does she really think of the North/South divide?
From the Romans to modern times, from fact to fiction, from prose to poetry, The Other Way is Essex has something for everyone.
Amazon Buy Link:
http://www.amazon.co.uk/Other-Way-Essex-Hellen-Riebold-ebook/dp/B009H5NPTC/ref=sr_1_1?s=digital-text&ie=UTF8&qid=1418819929&sr=1-1&keywords=The+other+way+is+essex