I know my last blog post was on research when writing. But, here I am again, writing another post on the virtues of research. Actually, to be honest, this one is more about my latest book series, The Truth Behind.
When I started writing TV articles for the Inquisitr, I never thought it would lead me to my next novel. But, thanks to one of History Channel's shows, Vikings, I have managed to find out an awful lot about a group of people I previously knew very little about. Vikings tells the story of Ragnar Lothbrok, based on a character from Viking lore that may, or may not have existed, Ragnar Lodbrok. Season 1 started with Ragnar and his wife, Lagertha, as farmers. Ragnar, being a typical inquisitive Viking, decides to travel West to raid rather than East and manages to wind up in England. While there he does the normal Viking thing — pillaging and murdering — before returning to Norway with his loot.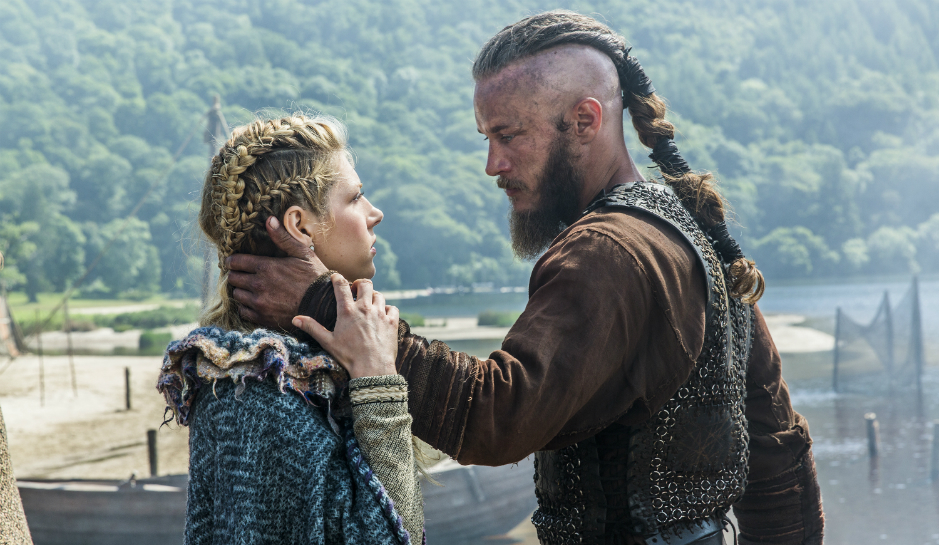 By Season 4 of Vikings, Ragnar is a king, having quickly traveled up the ranks because of his adventures in England. His wife, however, has left him thanks to an affair Ragnar had with Aslaug. Yet, their love story still keeps fans of the show swooning. And it is this story that has brought me to researching the sagas as I delve into the real story of Ragnar and Lagertha.
While it seems very likely that Lagertha is not a real person that existed during the Viking era, there is one recorded story about her. This tale comes from book 9 in Saxo Grammaticus' History of the Danes (you can read this story for free via Sacred Texts). Saxo was a scholar who lived in England. He was tasked with recording the Viking stories up to two hundred years after the actual events. So, if this is the only record we have of Lagertha, it seems likely she doesn't exist since none of the Viking sagas mention her.
Regardless, for the sake of a great love story, I have been using this one story, along with the many stories about Ragnar (that may or may not be about several men named Ragnar), to formulate the true story of Ragnar and Lagertha rather than the current romanticized one. Along the way I have come across some very interesting facts about the pair. For example: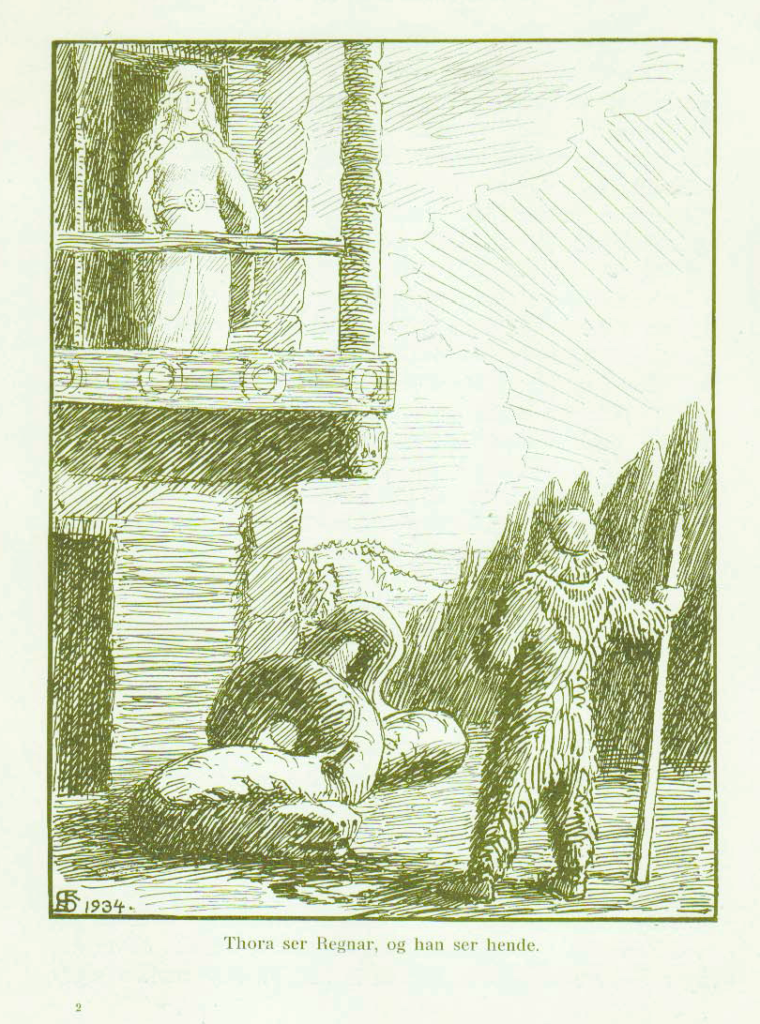 Ragnar's surname literally translates to hairy or shaggy breeches. This name came about after Ragnar wore shaggy pants in an effort to get past a dangerous viper that breathed venom. In some instances of this story, it is a dragon Ragnar has to pass. In both stories, Ragnar was trying to impress a lady (or her father anyway).
Ragnar first met Lagertha in a brothel. But it's totally not what you think. Ragnar was merely saving a group of women that had been taken hostage by Frø, the king of Sweden, after he killed King Siward. Frø placed these women in a brothel to publicly shame them. Ragnar, a fan of Siward, decided to avenge his friend and rescue the women. During this battle, many of the women in the battle decided to dress in men's clothing and fight on Ragnar's side. And so the myth about the shield maiden called Lagertha was born along with the prose below.
"Lagertha, a skilled Amazon, who, though a maiden, had the courage of a man, and fought in front among the bravest with her hair loose over her shoulders. All-marvelled at her matchless deeds, for her locks flying down her back betrayed that she was a woman."

Lagertha (as the goddess Thorgerd) in battle [Illustration by Jenny Nyström (1895).
Ragnar attempted to woo Lagertha after he saw her fighting ability. However, Lagertha was not one to fall at a man's feet. She made it quite the task to win her hand and Ragnar ended up having to kill a bear and a hound just to reach her house.
Lagertha really did love Ragnar though. In fact, many years after they had divorced (Ragnar had taken a fancy to Thora Borgarhjört, the daughter of King Herraud, that resulted in his surname), Lagertha chose to fight for Ragnar once more when he needed support in a civil war. Being the independent woman, she brought 120 ships to his aide.
What ever happened during that final battle together is not mentioned. However, the final part of her tale is very revealing in that she returned home and slayed her husband rather than be with him a moment longer. It is unclear why she killed her husband or what happened after this other than she went on to rule independently.
It seems likely Lagertha may actually be based on a Norse goddess called Thorgerd. It is also possible Saxo made the story about Lagertha up using his knowledge about the Amazon women from Greek mythology.
My research into Ragnar and Lagertha is far from complete, however, I have already created a page on Goodreads. So, if you are intrigued by the story of Lagertha and Ragnar, why not add The Truth Behind the Vikings: Lagertha and Ragnar to your reading list.
Have you watch History's Vikings or read any of the Viking sagas? Let us know by commenting below!