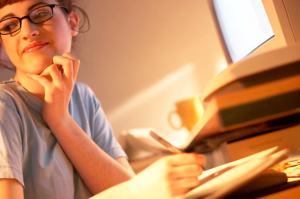 I love to write, but I also like to facebook, play with my son, design and redesign my websites, watch TV, read and apparently clean the house. This only happens when I near the end of a book. There we have it Procrastination.
I want to write, in fact I have several books on the go and several half-finished on my computer which probably won't see the light of day. At the beginning I work like a demon, hours spent on the computer but when I can see the finish line, it's like. 'oh, I can relax now, I'm nearly there.' Procrastination has hit me with a baseball bat.
Noooooo, I'm not nearly there. There are so many steps I have to do to have a polished book.
That is the crux of the matter. I know I have nearly finished but I also know I am nowhere near the end! I am trapped like a rabbit in headlights. I usually get through it by doing a little each day. Focussing on one thing and just pushing through but oh it is painful.
Anyone else suffer from this? 🙂
What do you think? Please comment.
comments
The following two tabs change content below.
Ceri is the author of several books ranging from fantasy to non-fiction. She is a former Librarian living in Newport, Wales, UK. After writing Children of the Elementi, she wrote the Simpler Guide series including A Simpler Guide to Finding Free eBooks, A Simpler Guide to Calibre, A Simpler Guide to Google+ and A Simpler Guide to Gmail. She publishes her books under Lycan Books in association with Myrddin Publishing.
Latest posts by Ceri Clark (see all)