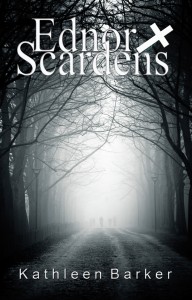 Growing up in an Irish Catholic neighborhood in Baltimore in the 1960's was hard enough when everything went right. Kate Fitzgerald wasn't that lucky.
Struggling to cope with unwanted attention from older boys and men, Kate's childhood friendship with shy classmate Gabe Kelsey begins to blossom, but quickly becomes tangled when she falls hard for his darkly handsome older brother, Michael.
As the brothers vie for Kate's affections, she doesn't know how to choose between them without tearing their family apart. She looks to her girlfriends for advice, but the tragic death of a classmate brings them face-to-face with mortality, shattering their facade of invincibility.
Her dilemma deepens when a predatory priest with a hidden past arrives at Holy Sacrament School. And when she silently witnesses a frightening scene between Gabe and Fr. O'Conner, Kate unknowingly becomes O'Conner's intended next victim.