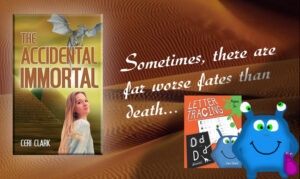 This blog offering has been stewing in my mind for days now. What shall or should I talk about? A quick glance at national and international days mention it is national webmistress day this week. I happen to be the webmistress for the Myrddin Publishing website and it is going through a revamp at the moment (still at planning at the moment in afraid) but I need to face it, people don't come here for web tips. You are here to find out about the authors right?
Some of our most popular posts are from our author
Connie
who talks about her writing process and our other popular posts talk about authors lives such as
Gypsy and her blog about cosplay. 
In that vein, I'm going to talk about the research I do for writing a book.
In case you are not familiar with my fiction I write primarily fantasy with a dash of sci-fi and picture /puzzle books. My first fantasy novel didn't take much research. I only really looked up how different cultures viewed the elements, the rest was from my imagination but my latest novel that is serialised on
my blog
needed a little more.
Accidental Immortal
is set in the modern day but, there is always a but, unfortunately the protagonist finds herself transported across space to the ancient Egyptian colony of Duat. It is still in the 21st century but she ends up in a pyramid built during the New Kingdom. And that my internet friends is where my research hat had to be found.
I've never been to Egypt, I'd love to go but the threat of terrorism and costs puts me off. Luckily there are internet sites, academic journals and YouTube!
Did you know that there were sleeping platforms, raised on one side? Me neither – before doing research for this book. The building materials changed during the time the pyramids were built as well. What I also found fascinating was the Egyptians were supposed to have crude batteries. Couldn't this have been the basis for a technology that the priesthood would keep to themselves to keep them in power? My mind was racing.
After my character leaves the pyramids  I had to look into desert tribes but it didn't need to be exact. After all, our culture has changed tremendously since the pyramid so why wouldn't theirs? They would have a different environment influencing them, as well as a melting pot of cultures from all the different slaves sent over to create the new world. The possibilities were endless. Add in a dragon and the story takes on a new dimension.
For my picture books, I had to research rhyming poetry but I didn't just want to do a straight picture book. My son, I hate to say it being an ex – librarian, isn't really into them. I created an interactive book that could keep his attention – that meant puzzles. He was three at the time but I had some cousins who were four and five and a friend who had a four year old. These munchkins made excellent guinea pigs for the puzzles. Were they too hard?
My son found the latter puzzles too difficult but I designed it so that he could go back to it later. My nails began to look a bit ragged but the answer came back. After being shown the first clue in the word search, my cousins were off completing it themselves. The response from my friend's son made my day. "This is awesome, it has games in it!" I should explain that as well as letter and number tracing, dot-to-dot and logic puzzles, there is also a snakes and ladders game in the middle with a link to download the pdf so people can cut out the counters without destroying the book. Phew! That gave me the confidence to publish them.
I have to say, as it was a picture book, leaning towards the ridiculous is always encouraged to spark their imagination but I also wanted them to learn something. I had to research puzzles in my chosen age range which meant giving my son lots of puzzles to try! I also had to check I had the planets right, I do feel so sorry for Pluto, downgraded to a dwarf planet. Other research included looking up the dancing twins for the dot to dot section.
I was surprised how much research even a picture book demanded. I assumed before I started that I could get away with just slapping a couple of rhymes together but it turns out you need to put your heart, soul and brain into everything you do to have something you are truly proud to call your own. The first draft iterations were deleted never to be seen again.
Research can be incredibly boring, fascinating and time consuming at the same time but I think, essential for any book I write! As I expand the Minkie Monster universe there are already three picture books, a letter tracing book, a colouring book and there is a number tracing book about to be published, I am continually learning and I wouldn't want it any other way.
What do you think? Please comment.
comments
The following two tabs change content below.
Ceri is the author of several books ranging from fantasy to non-fiction. She is a former Librarian living in Newport, Wales, UK. After writing Children of the Elementi, she wrote the Simpler Guide series including A Simpler Guide to Finding Free eBooks, A Simpler Guide to Calibre, A Simpler Guide to Google+ and A Simpler Guide to Gmail. She publishes her books under Lycan Books in association with Myrddin Publishing.
Latest posts by Ceri Clark (see all)