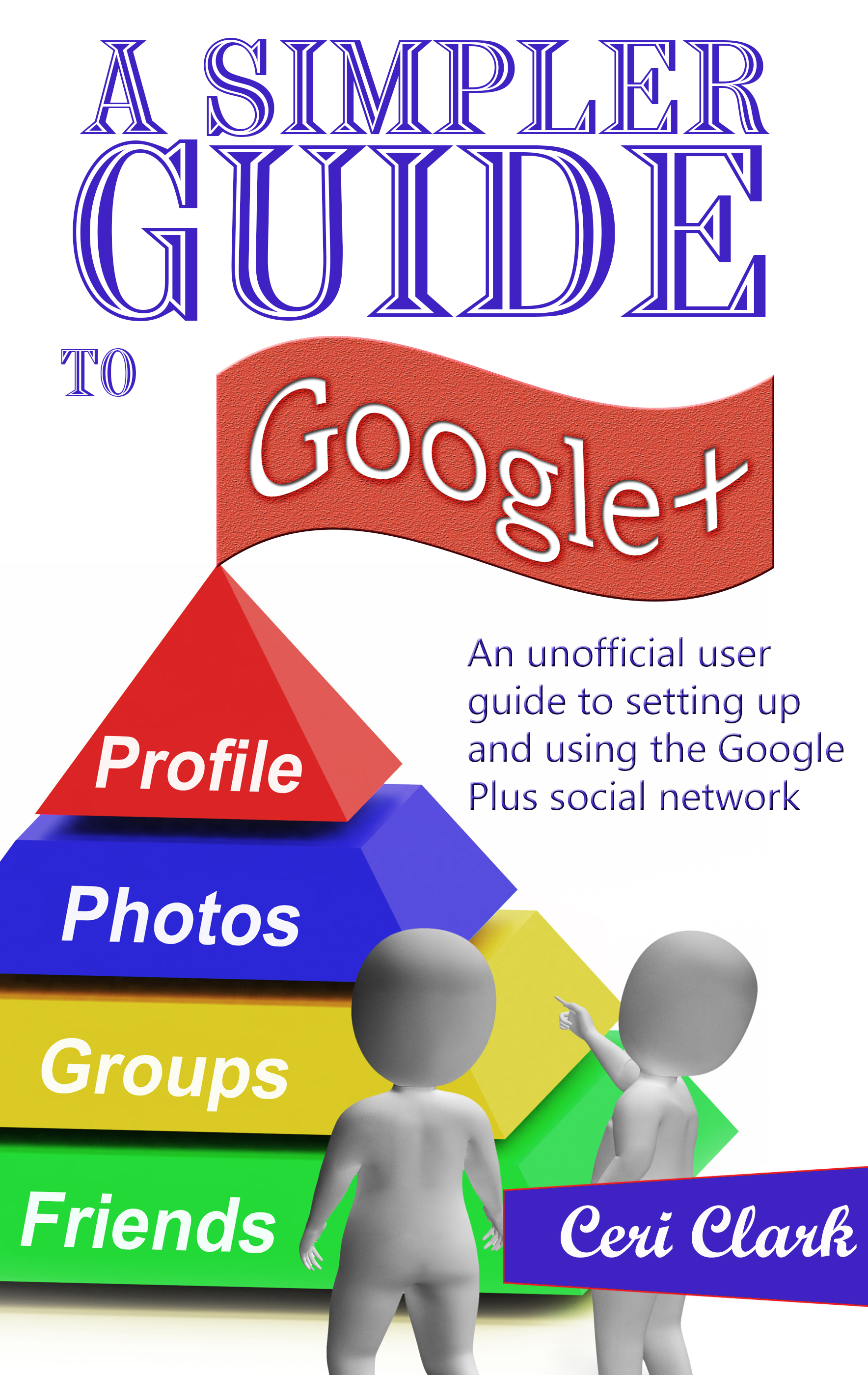 This is an introduction to using Google's social network, Google+.
About the Book
A Simpler Guide to Google+: An unofficial user guide to setting up and using the Google Plus social network.
Do you want a better way to organize and manage your social relationship? Do you want to keep in touch from friends and family all over the world in one video call? Are you interested in meeting people across the web with similar interests? Then this guide is for you!
This is an introduction to using Google's social network, Google+. Packed full of tips and information, this simple guide to Google+ will help you to:
Learn why Google+ is the best social network
Set-up a new Google+ account
Learn about Hangouts, the best and easiest way to meet your friends and family face to face online with video Hangouts. Up to 10 people at a time!
Have better privacy than on Facebook or Twitter
Post, comment, 'like' and share
Discover like-minded communities, Google+
is the best social network for photographers!
Understand and use the settings
Easily control who can see your stuff
And much more…
This is a step-by-step guide that will show you how to navigate the sometimes confusing set of features in Google+
Contents of A Simpler Guide to Google+
Chapter 1 Introduction
Chapter 2 Opening an Account
Chapter 3 Your Google+ Homepage – an Overview
Chapter 4 Security
Chapter 5 Your Profile
Chapter 6 Hangouts
Chapter 7 Circles
Chapter 8 Being Social: Liking, Commenting and Sharing
Chapter 9 Managing Your Posts
Chapter 10 Notifications
Chapter 11 Searching on Google+
Chapter 12 Settings
Chapter 13 Privacy
Chapter 14 Google+ App on Your Android Phone
Chapter 15 Advanced Features – Google+ Extensions for the Chrome Browser
Chapter 16 Google+ Posting Cheat Sheet
Glossary
Index
Tired of Facebook, do you want to find an alternative with clear privacy settings? Try Google+!
What do you think? Please comment.
comments
The following two tabs change content below.
Ceri is the author of several books ranging from fantasy to non-fiction. She is a former Librarian living in Newport, Wales, UK. After writing Children of the Elementi, she wrote the Simpler Guide series including A Simpler Guide to Finding Free eBooks, A Simpler Guide to Calibre, A Simpler Guide to Google+ and A Simpler Guide to Gmail. She publishes her books under Lycan Books in association with Myrddin Publishing.
Latest posts by Ceri Clark (see all)
Other Books in "Simpler Guides"